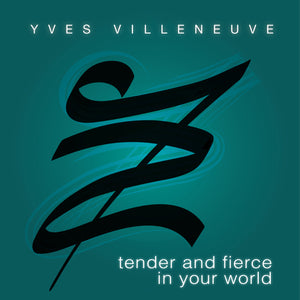 CDs offer the best audio quality available to consumers. With the best listening experience, fans can endure the music much longer in their lives.
If you like the simple poetic alt rock sounds of Canadian indie artist Yves Villeneuve, then leave a rating/review somewhere or share this page on social media.
Yves Villeneuve music is available in digital music stores and streaming audio sites (apps) everywhere, including YouTube Music.
Search "Yves Villeneuve" or "tender and fierce in your world". Track 02 has explicit lyrics.